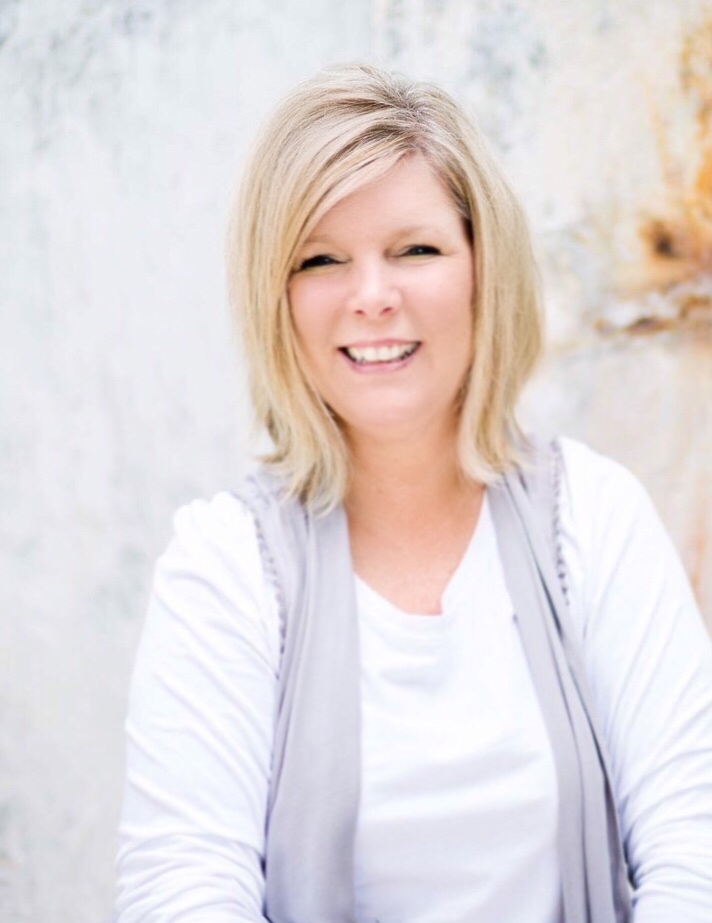 I enjoy working in different mediums and many of my works are mixed with the predominant medium being acrylic. My paintings usually begin with some type of mark making with no preconceived plan. Often, I will begin by writing a bible verse or other inspirational quote on the canvas and will meditate upon what is written while I paint. I paint intuitively and enjoy the mystery of not knowing where the next stroke will take me, allowing each mark, each stroke to build upon one another, each layer creating stories of their own. The whole process from the mark making to applying the paint stirs my soul.
bio
Although having been creative her entire life Debbie never painted on canvas until the age of 45 when a friend invited her to attend a workshop given by a local artist and she's been painting ever since. "Secretly I had always wanted to paint, but being somewhat of a perfectionist I felt I would never be happy with what came out on the canvas. In fact, I almost did not go when my friend asked me to join them." Luckily, she decided it was absurd to pass on an opportunity to spend time with friends and decided to go with an open mind and no expectations. When she returned home she was sobbing and told her worried husband that she had just discovered what she was "supposed" to be doing. She knew in her heart that this was God's plan for her and she strives daily to use the gifts given to her.
Many of her works are spiritually based and inspired by scripture. Located on the back of each of her crosses is the phrase "Let God's love guide the way" and each one is assigned a bible verse pertaining to guidance chosen from a collection she has gathered. Many times a series will revolve around bible verses pertaining to a chosen subject.
With the exception of a few workshops given by various artists and attending a few classes at the Eastern Shore Art Center in Fairhope, Alabama she is self-taught. She works in several different mediums, but her main concentration is in acrylics. She paints intuitively and enjoys the mystery of not knowing where the next stroke will take her. Her work ranges from heavily textured neutral palettes to colorful and whimsical abstractions. Often her pieces are described as "serene" or "peaceful."

She is a life-long resident of the Eastern Shore of Mobile Bay and currently resides in Fairhope, Alabama with her husband of 30+ years and their son when he is home from college.